The Spaces
The majestic building of the Misericordia is unique in Venice thanks to its space and dimension. It can accommodate more than 1,000 people and allows for total freedom in the setting up of installations and in the use of space.
location
Situated in the Cannaregio district, at the end of the fondamenta bearing the same name, the Scuola Grande della Misericordia dominates the northern side of Venice. A unique building of its kind, set in a fascinating area where the magnificent achievements of the Venetian architecture meet the waters of the lagoon.
TECHNOLOGY AND SERVICES
Not just a space. The Misericordia is equipped with all necessary services including a sophisticated lighting system, extensive cabling network, underfloor heating and cooling can be compartmentalised in specific areas.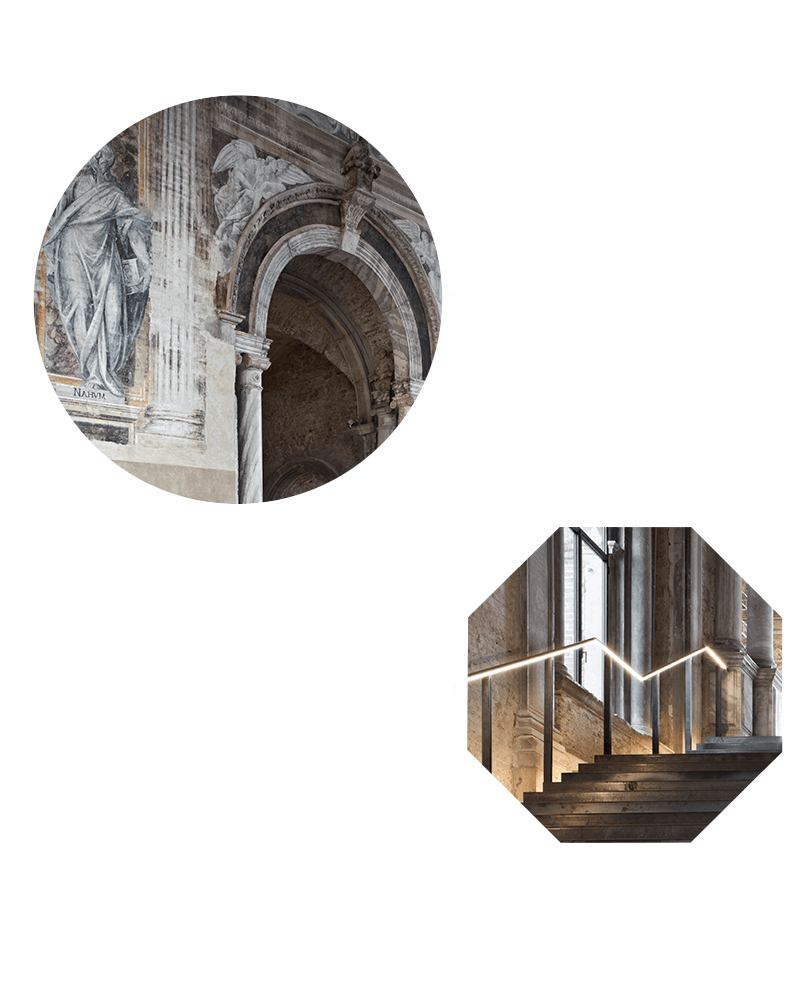 DIGITAL LIGHTING CONTROL
The Dali lighting technology (Digital Addressable Lighting Interface) allows for remote control and management, making it possible to create scenarios and fully customizable lighting effects.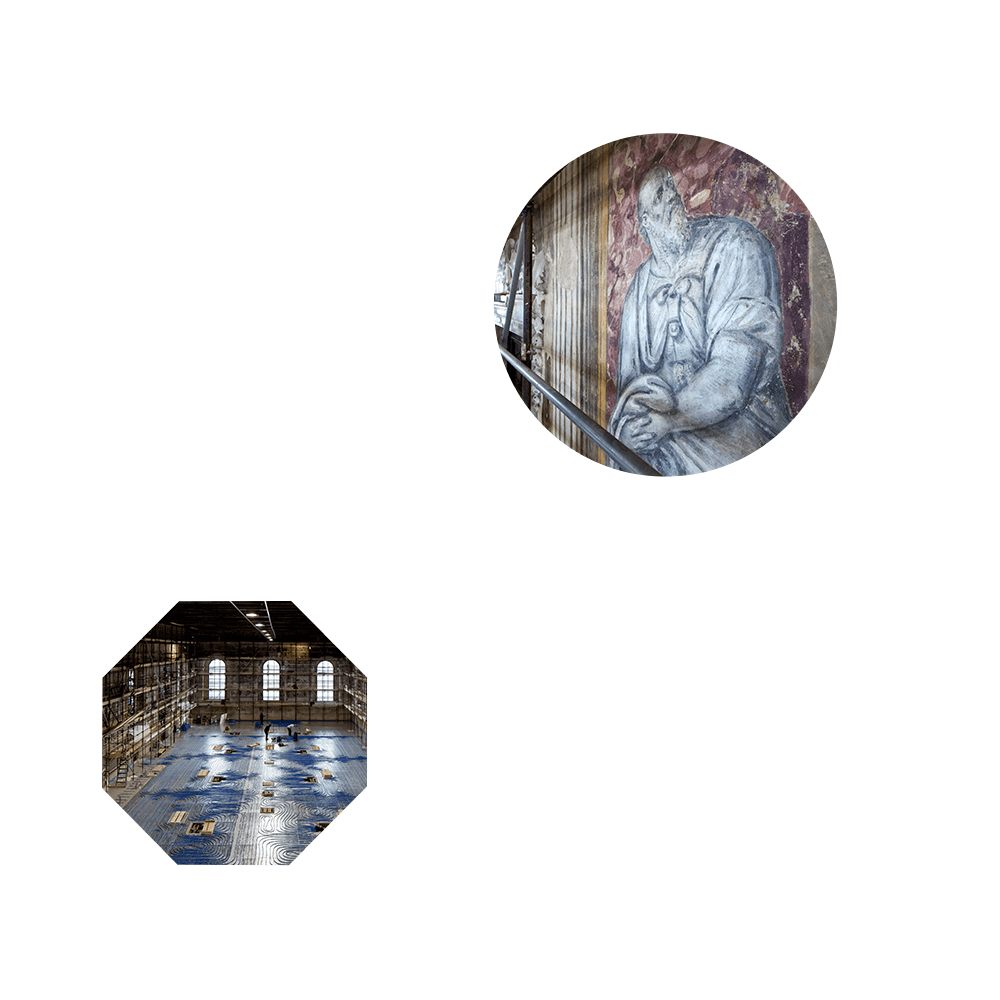 A CONTEMPORARY CLASSIC
The historical and contemporary architectural features interact perfectly enhancing the overall visual continuity and style of the building. Harmony between the two aspects has been achieved through the careful choice of proportions, building materials and finishes.
ACCESSIBILITY
The premises are equally accessible to people with disabilities through a system of ramps and lifts.
Events Area
The Misericordia is a unique location which can accommodate many kinds of prestigious events: business meetings, art exhibitions, experiences…
Click here to learn more about everything the Misericordia has to offer