THE DIMENSIONS
The first floor hall measures 49.15 metres long, 20.95 metres wide and 12.50 metres high
The single space, without columns or partitions, allows for the creative personalization of the space
The ceiling is reinforced with metal trusses, useful as support for installations and stage designs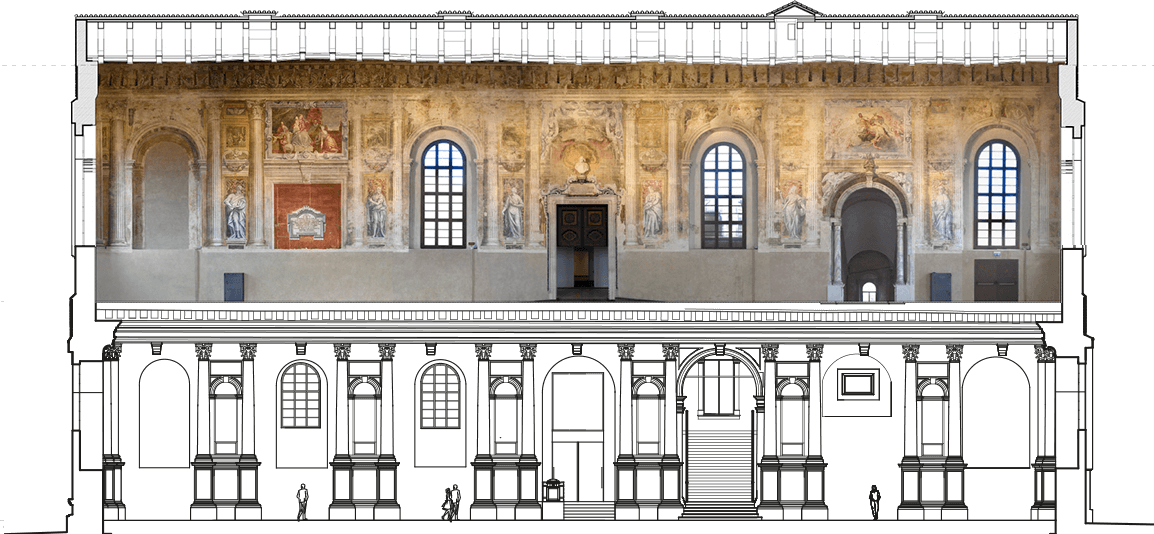 THE UPPER HALL
The large room on the first floor is a single hall with frescoed walls. Together with the Great Council Hall at the Palazzo Ducale, it is the largest hall in the historic centre of Venice.
THE FRESCOES
The chapter house is richly decorated with frescoes painted in grisaille in imitation of sculptures, and attributed to the school of Paolo Veronese. The figures of the twelve major prophets, here the undisputed protagonists of the space, represent a unique achievement in the arts of Venice at that time in their scale and complexity.
TECHNOLOGIES AND SERVICES
The systems fitted under the original floor allow for specific technologies to be used without impacting on the original structure of the building.