THE DIMENSIONS
The ground floor measures 46.34 metres long and 19.32 metres wide, with a height of 10.18 metres
It is divided into three naves by a double row of twin columns, with the central nave measuring 8.38 metres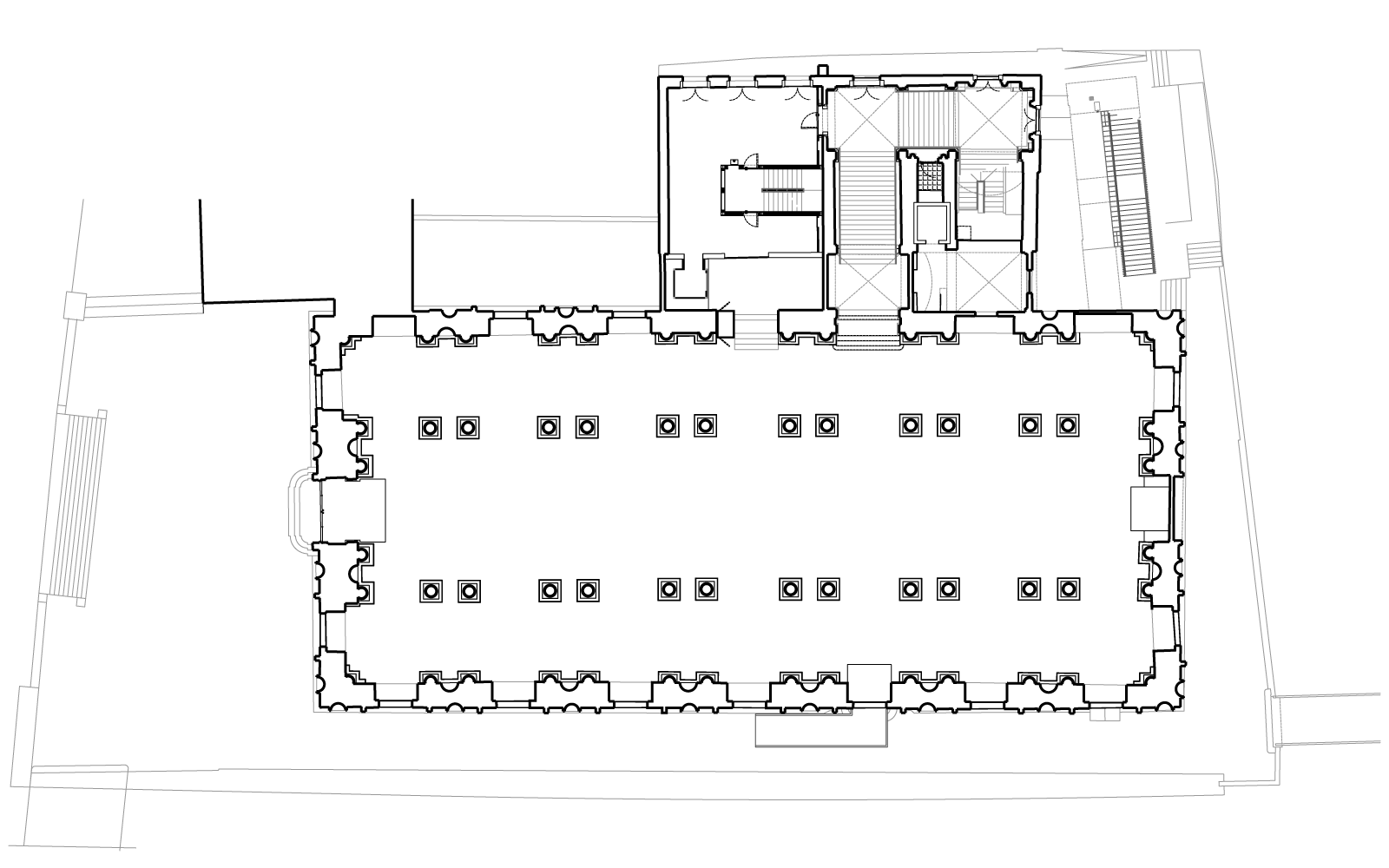 THE THREE NAVES
The only space realized according to Sansovino's project is the hall on the ground floor. It is divided into three naves, separated by twin columns placed on plinths. On the walls the architectural rhythm imposed by the columns is echoed through a series of columns with niches in Istrian stone.
MATERIALS AND TECHNOLOGIES
The technological elements and the historical and contemporary architectural features interact perfectly enhancing the overall visual continuity and style of the building. The underfloor systems allow for specific technologies to be used without impacting on the original structure of the building.